My home office setup has changed quite lot over the past few months. So I felt it was time to share the latest iteration of my workspace, which incidentally, I now share with my partner. So for starters, we now have two desks in the office. But I'll focus on my desk setup only.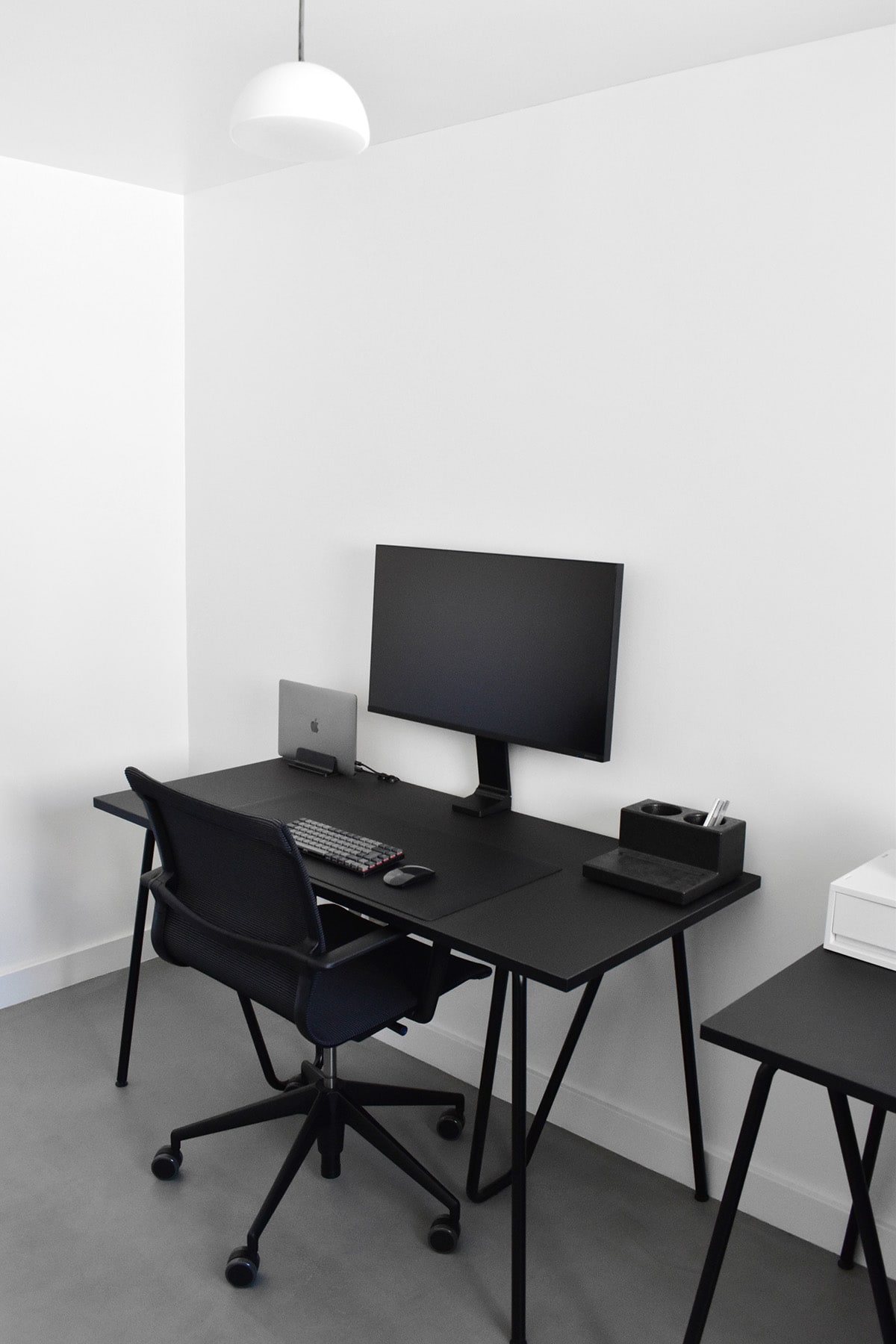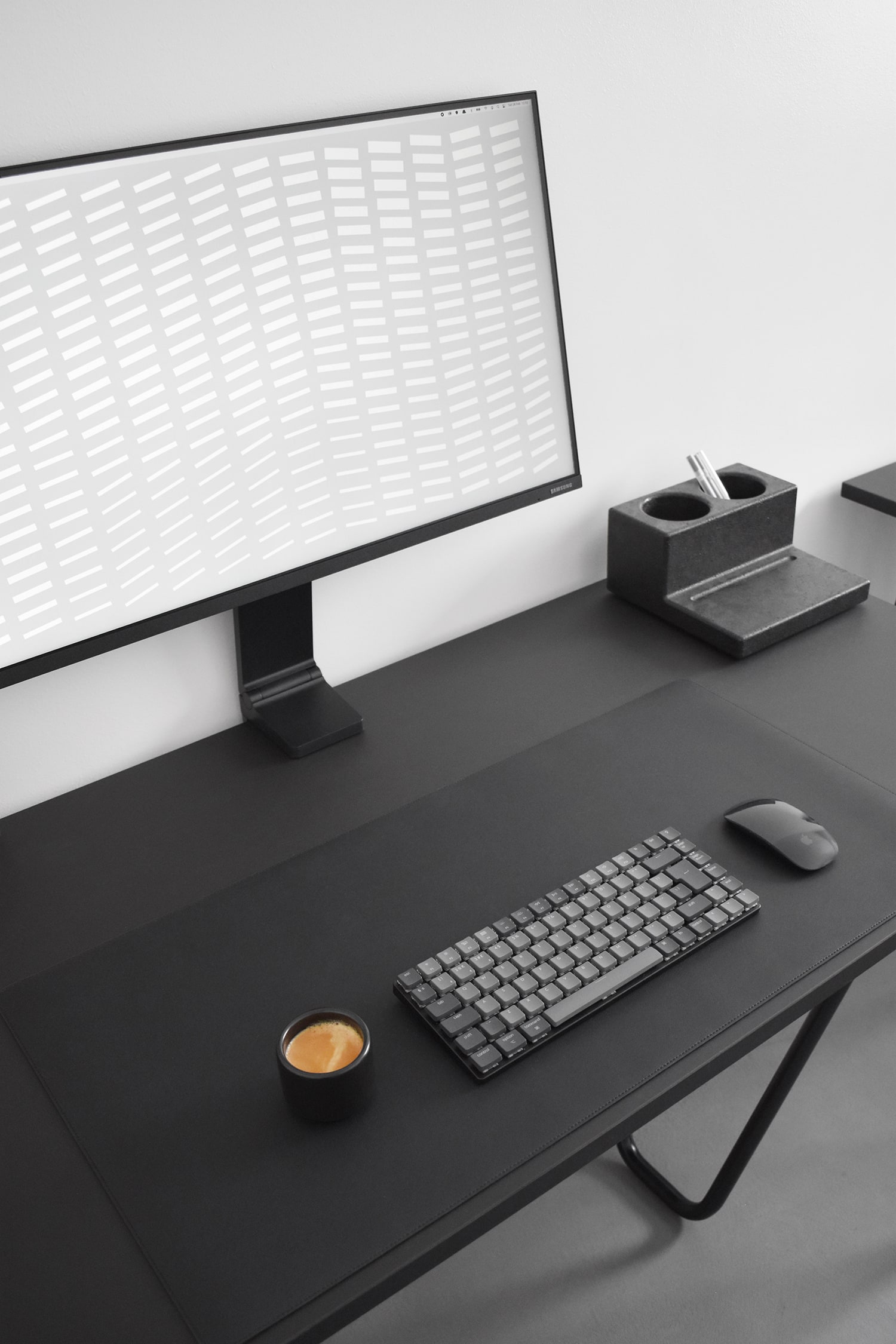 The physical desk
The desk was not an easy one to source. I had ordered the first desk from L&Z Elements in Germany, but that was a couple of years ago when trade between the UK and EU was still in a transitional period. But since Brexit was finalised, it became a lot more challenging to source certain pieces of furniture—especially from small retailers. Anyway, I managed to find a UK producer of the linoleum finish. It was important to me to have matching desks. Although my new desk is a little smaller than the other, the depth and thickness are the same. It sits on two black Sinus trestle legs also sourced from L&Z Elements.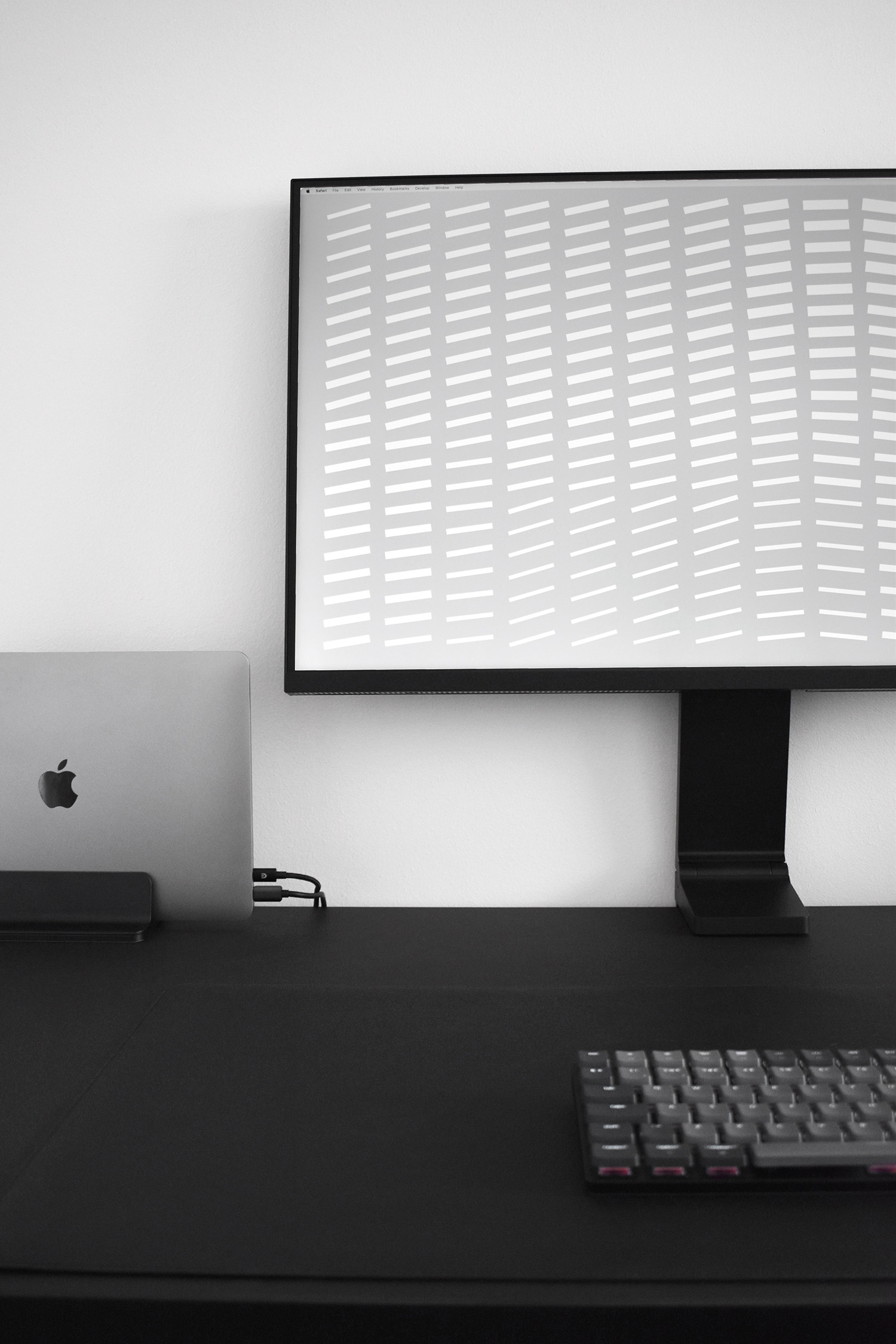 Atop the desk sits the following:
Apple M1 MacBook Air
32" 4k Samsung Space Monitor
Keychron K3 mechanical keyboard
Apple Magic Mouse
Microsoft Surface Headphones 2
A couple of MUJI sketching pens
A black MUJI notebook
Having spent about two years working from home in chairs not designed for extended periods like a full work day, I had to find a good solution that balances ergonomics with aesthetics. After a lot of research, I settled on the Physix Studio by Vitra. It's an incredible design that works so well in the space and finally offers me some decent back support. I actually ordered two, because having different office chairs would just be madness, wouldn't it?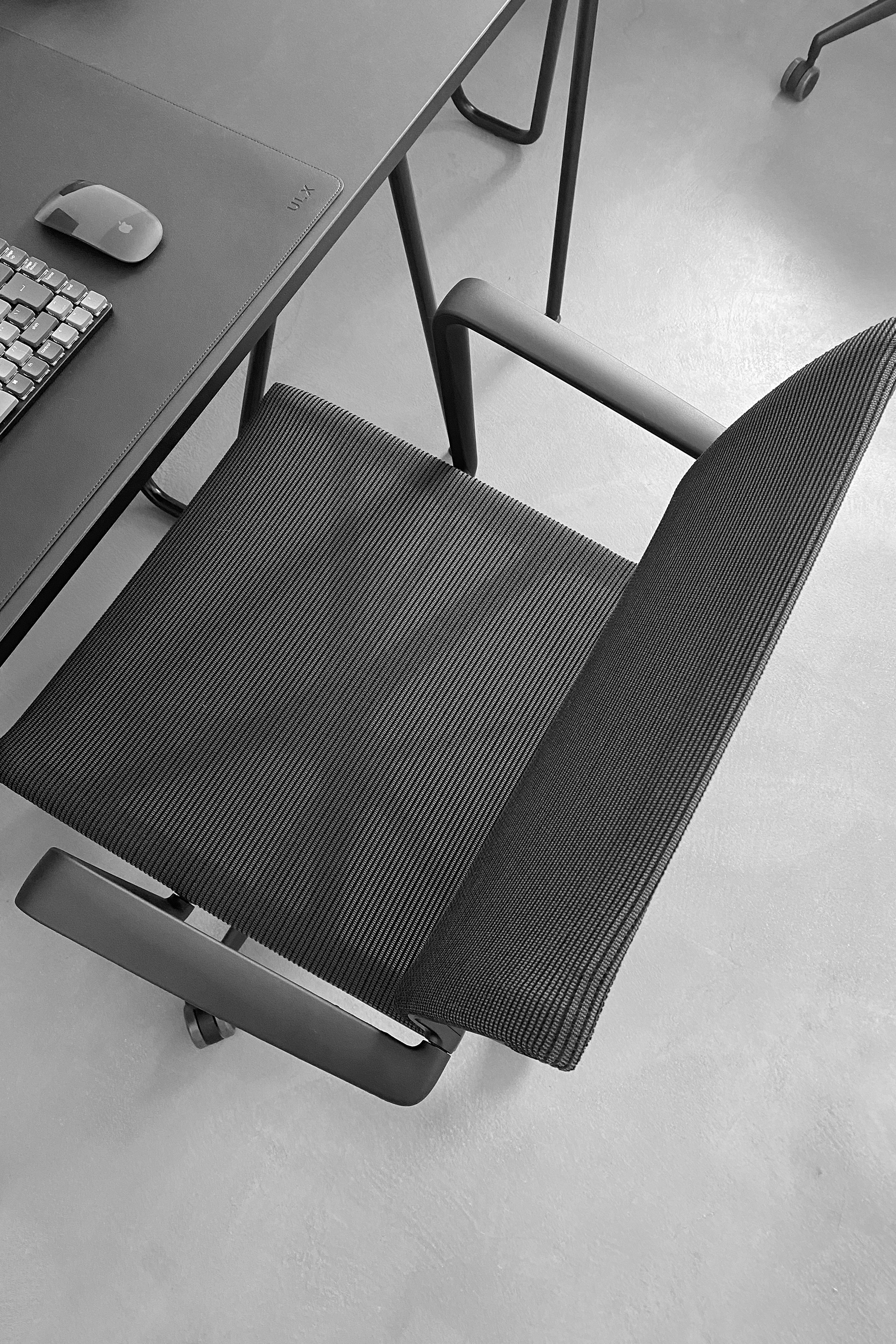 The virtual desk
The digital desktop is kept obsessively clean. My app dock is always hidden by default and only pops up on mouse hover. This not only helps me focus on the app in use, limiting distraction, but it also allows me to appreciate the desktop artwork so much more. My wallpaper will typically be one the designs from the SLM 613 collection, but at times I just go for a solid dark grey colour if I need to reset.
My typical everyday tools are:
Safari for browsing
iA Writer for writing and notes
Dropbox + Paper for file storage and documentation
Mac Mail for email (see my config)
Wando for to-do lists
Photoshop for photo editing
Figma for designing
Telegram + Slack for comms
Transmit for FTP client
Visual Studio Code for coding
Are.na for bookmarking + discovery