I shared my workspace setup last year, but since then, I have changed a few things, so I felt it's probably time to share an update on my current setup for both hardware and software. Given the continued Covid restrictions here in sunny Scotland, I am now working from home full-time, so it's super important to try to create a decent space to work within and to avoid my sanity from falling into a sink hole of despair. I'm just about managing to do that.
---
The Physical Desk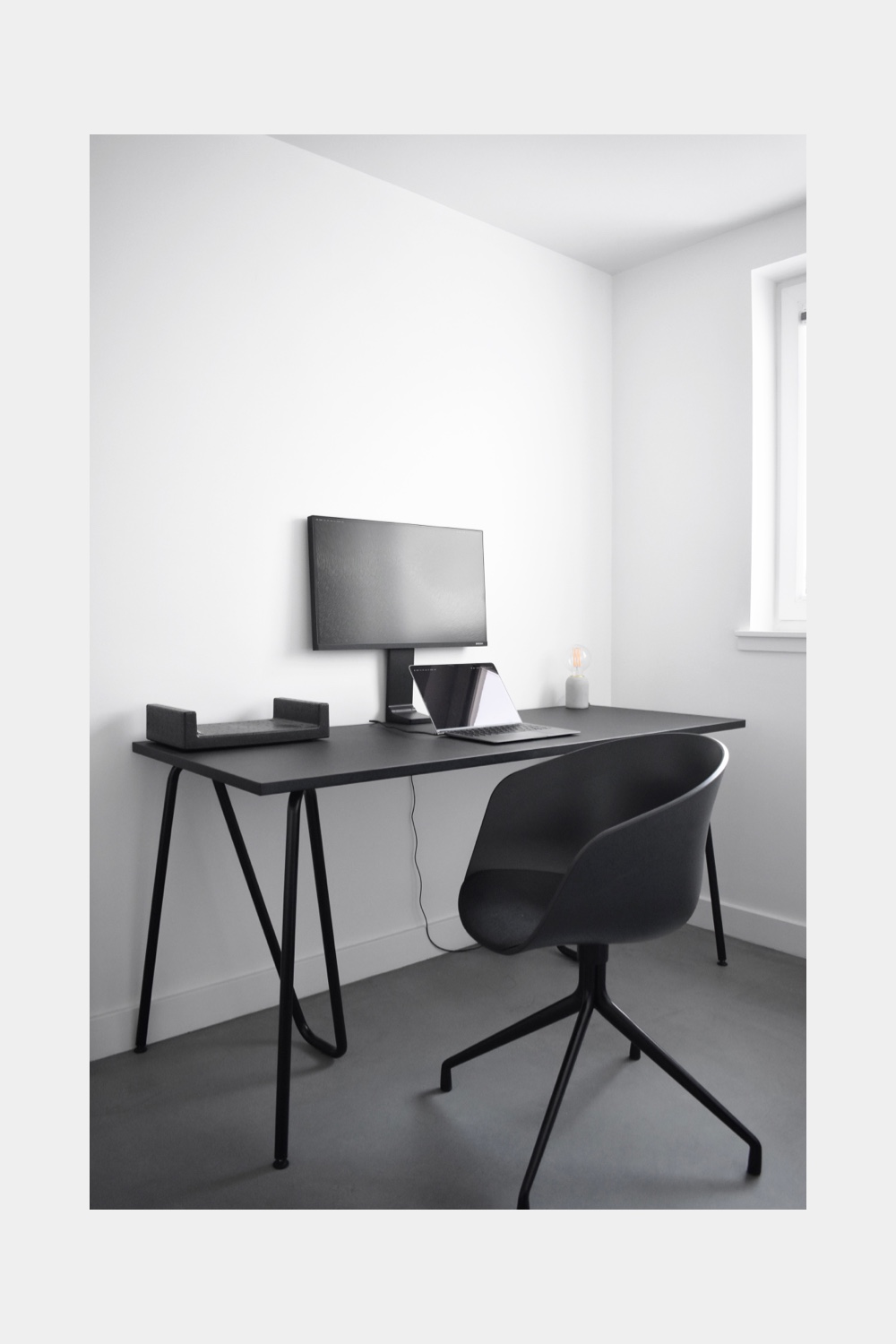 My office space is, as you might expect, pretty sparse, except for a pesky wire or two. Will we ever see the end of visible wires? Unless power is more seamlessly integrated in our furniture and walls, the answer is probably, no. The desk is my favourite thing about this workspace. It's called the Sinus Trestle by L&Z. Although I am increasingly feeling the need to invest in a standing desk. I think my body needs that, but unfortunately, almost all standing desks look like shit. So here's the rest of the hardware setup:
Samsung 27" Space Monitor
Apple MacBook Air (late 2020 with M1 chip)
Oliver Bonas lamp
L&Z paper tray
HAY's About a Chair (designed by Hee Welling)
Apple AirPods (2nd gen)
MUJI notebook
MUJI sketching pen
---
The Virtual Desk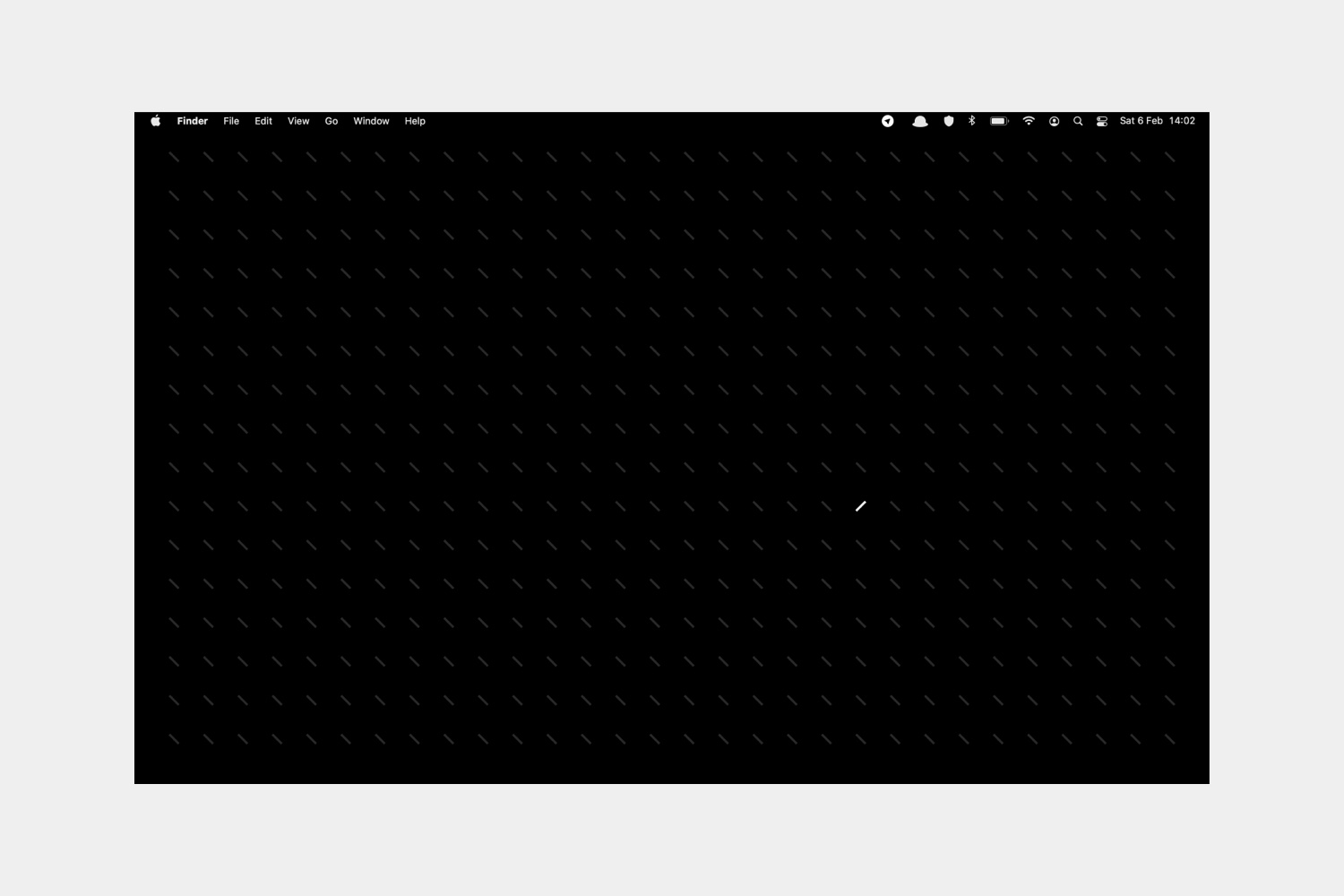 For my desktop, I keep it obsessively clean. My app dock is always hidden by default and only pops up on mouse hover. This not only helps me focus on the app in use, limiting distraction, but it also allows me to appreciate the desktop artwork so much more. As for my wallpaper, I rotate between different designs in the SLM 613 set I made in collaboration with Studio Lenzing. My main software tools are:
Everyday
Safari (browser)
iA Writer (articles, notes)
Dropbox (file storage)
Dropbox Paper (documentation)
Tempo (email)
Visual Studio Code (coding)
Transmit (ftp client)
Photoshop (image editing)
ImageOptim (image optimisation)
Shopify (commerce transactions)
Slack (work chat)
Telegram (social chat)
iMessage (social chat)
Alfred (Mac search)
Other Digital Tools
Figma (designing)
Sketch (templating)
Kirby (content management system)
Digital Ocean (hosting)
Hover (domains)
Buttondown (newsletters)
GitLab (code repo)
Firefox (testing browser)
1Blocker (ads, trackers, content blocker for Safari)
NextDNS (also blocks ads and trackers)
mymind (bookmarking)
---
Wishlist
Standing desk
Vitsœ 606 shelving system
Microsoft Surface 2 Headphones
So there we have it. Maybe you're inspired, maybe you're horrified. But as always, if you have any questions or suggestions about my setup, you're welcome to get in touch.