As more of us are working remotely—particularly from home—I thought it might be quite timely to break down my current home workspace setup. I'd also like to preface this by saying that I'm not offering any advice or tips for remote working (there's enough guidance out there to steer you right), but you're always welcome to ask me something.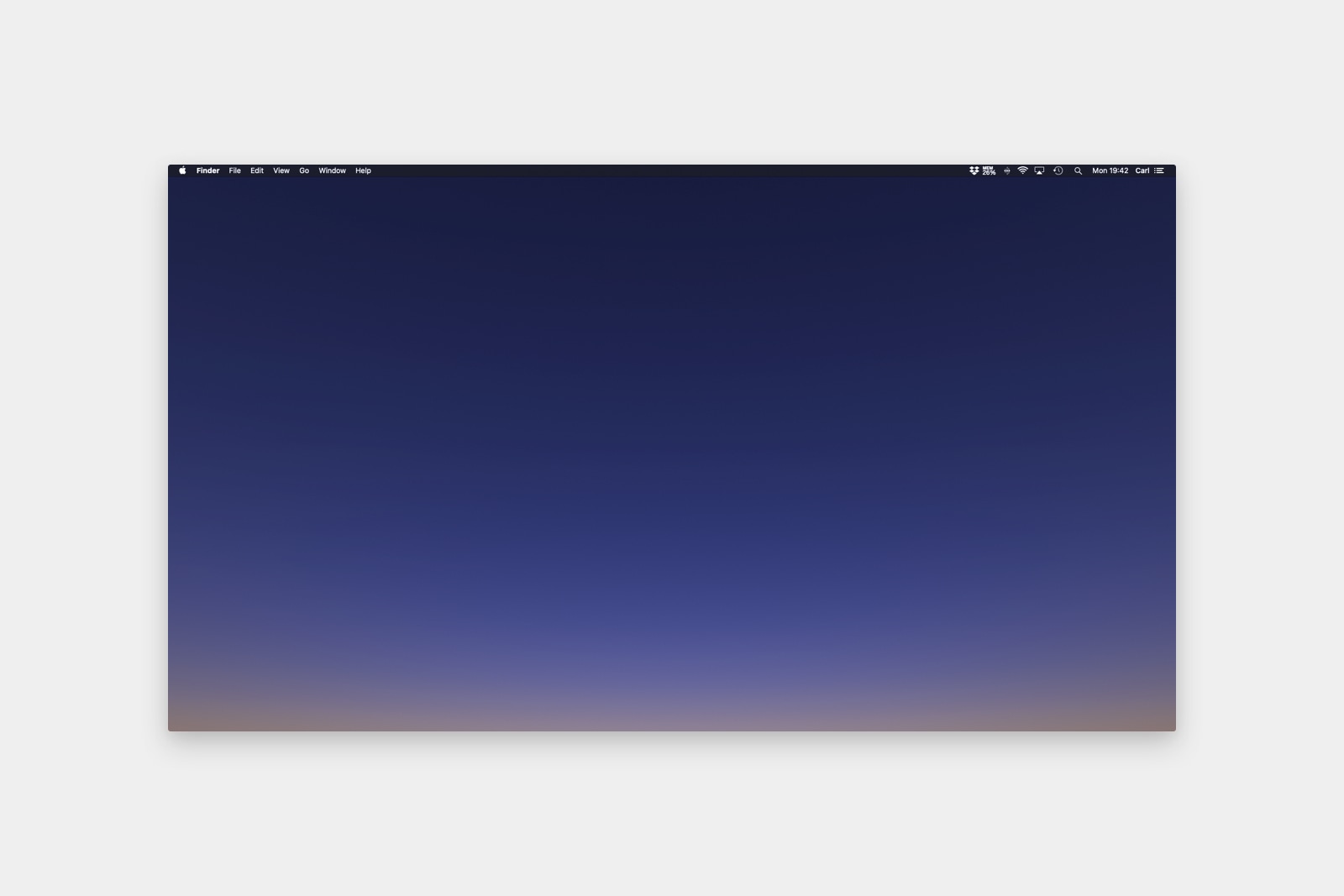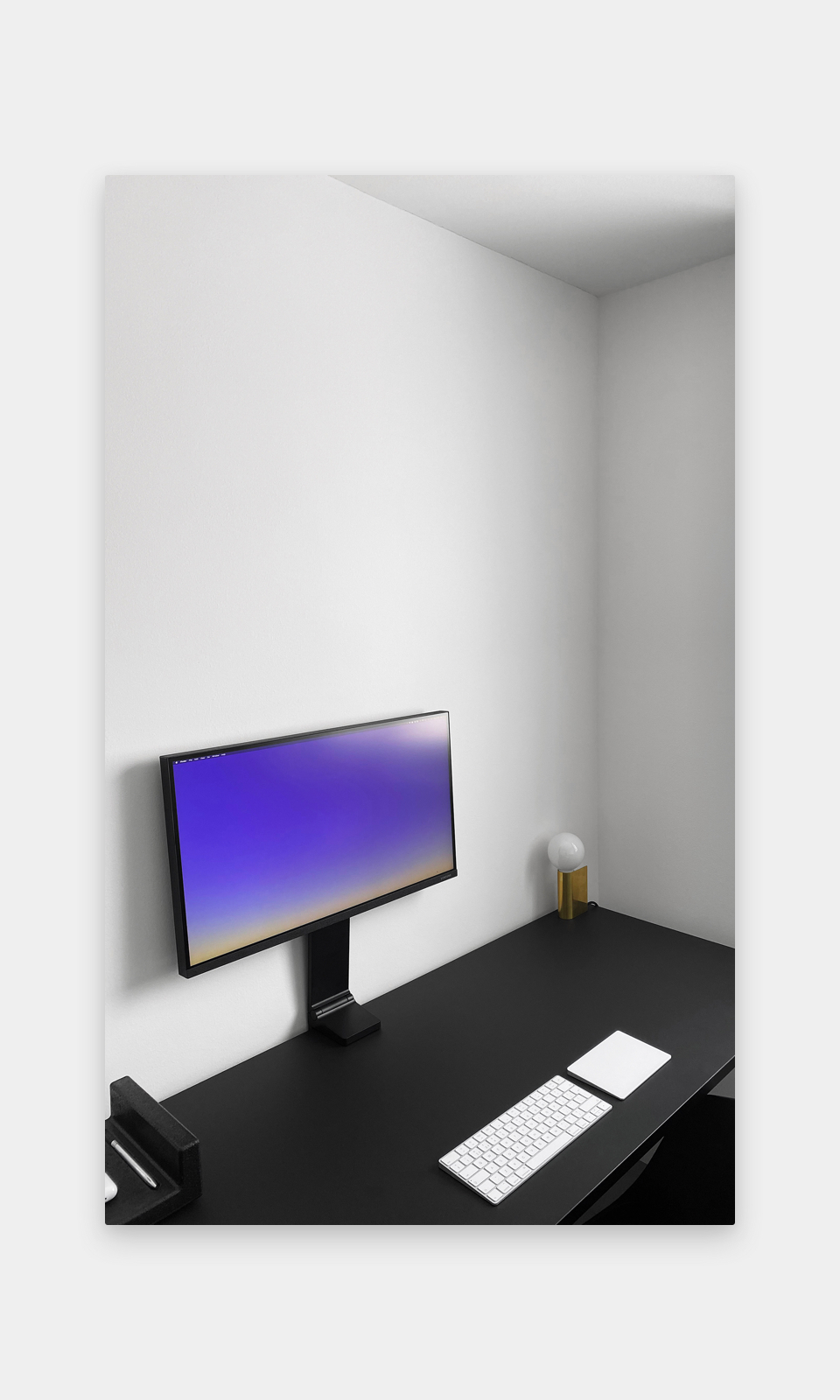 The Physical Desk
My office space is, as you might expect, pretty sparse. The desk is my favourite thing about this workspace. It's called the Sinus Trestle by L&Z. I basically have six or seven items that sit atop the desk at any one time.
Unit Two Paper Tray by L&Z
Late 2013 Refurbished Apple iMac (display dying after 5 years)
Samsung 27" Space Monitor
Apple Magic Keyboard in Silver
Apple Magic Trackpad 2 in Silver
Maku Lamp by Kenyon Yeh
iPhone 11
Water Bottle
I tend to have a few items in my paper tray as well, like my 500GB (intenso) external drive, Apple Air Pods, and an AJOTO pen.
The Virtual Desk
For my desktop, it's as clean as you can get. I actually use the dynamic gradient wallpaper that comes with macOS Catalina, which I think is really soothing on the eyes. My app dock is always hidden by default and only pops up on mouse hover. This not only helps me focus on the app in use, limiting distraction, but it also allows me to appreciate the desktop artwork so much more. The only files that visit the virtual desk are screenshots. And even then, I remove them immediately after they've served their purpose.
When my dock is visible, I only keep the essentials in there.
Finder
Launcher
Mail
Safari
iA Writer
Photoshop
Sketch
Visual Studio Code
Downloads
Bin
Most of my time is spent in the browser (primarily Safari), where I also use the web version of Slack. Probably less resource heavy and it also means there's fewer apps I need to download. I also try to avoid storing too much on my iMac. I've used less than 25% of 1TB storage.
This is a very light and simple setup, and it works extremely well for me. I don't need anything more. And before you mention, I do have an office plant. It's a bonsai that sits on my windowsill.
I hope you're managing well wherever you're working from these days. If you do have any questions or want some guidance, I'm happy to help. Just drop me an email.