I love designing websites. It's something I've been doing for almost 15 years. Yes, I'm that old. Whether basic one pagers or comprehensive sites with design systems, I've had the opportunity to create some interesting projects. You could say I'm a multidisciplinary designer, but I do focus primarily on user experience and user interface design. Outside of running Minimalissimo and my other side projects, it's what I do on a daily basis. And it's by designing these side projects with my friend and incredibly talented developer Manu Moreale, that we have now managed to build a small yet significant portfolio of projects. Naturally for us, all of these sites embody simplicity in design. So we created something to showcase our work and perhaps expand it further with a few selected projects.
We created Simpler. A virtual studio that proposes a simplified and more effective model for designing and implementing digital platforms.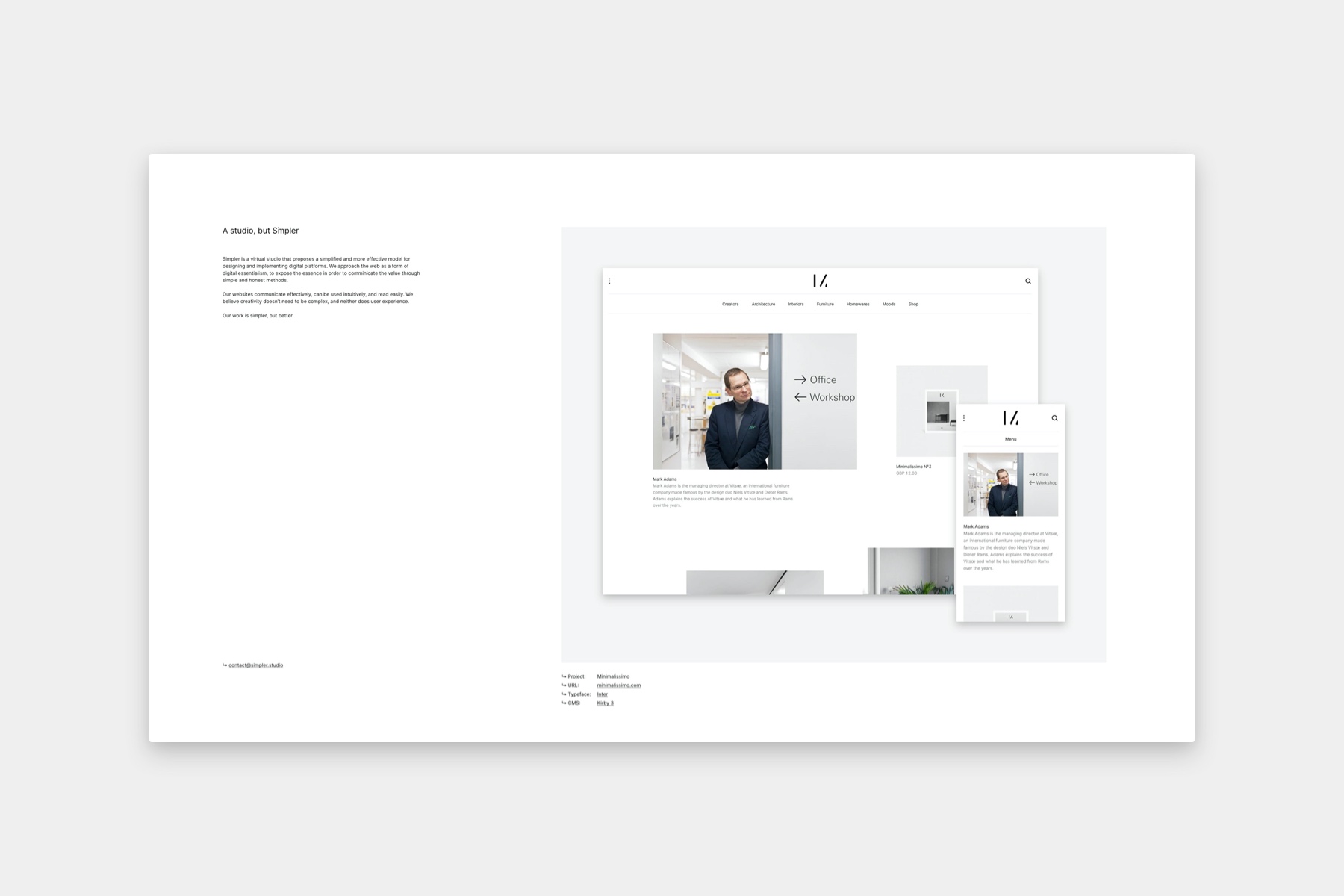 With Simpler, we only want to work on projects that we'll genuinely enjoy building—for instance, sites for architects, interior and product designers, and photographers too. So if you want to work with Manu and I on a new project, please get in touch.